The Ambassador: At Ras'alhague
by Terri Morgan
GENRE: Sci-fi/Adventure/Martial Arts/Hopepunk
NUTSHELL: Jacqueline Chan meets the Little Rascals in space
LOGLINE: An idealistic young woman enters an elite training program on a remote world. To graduate, she must let go of everything she thought she knew and embrace who she is destined to become.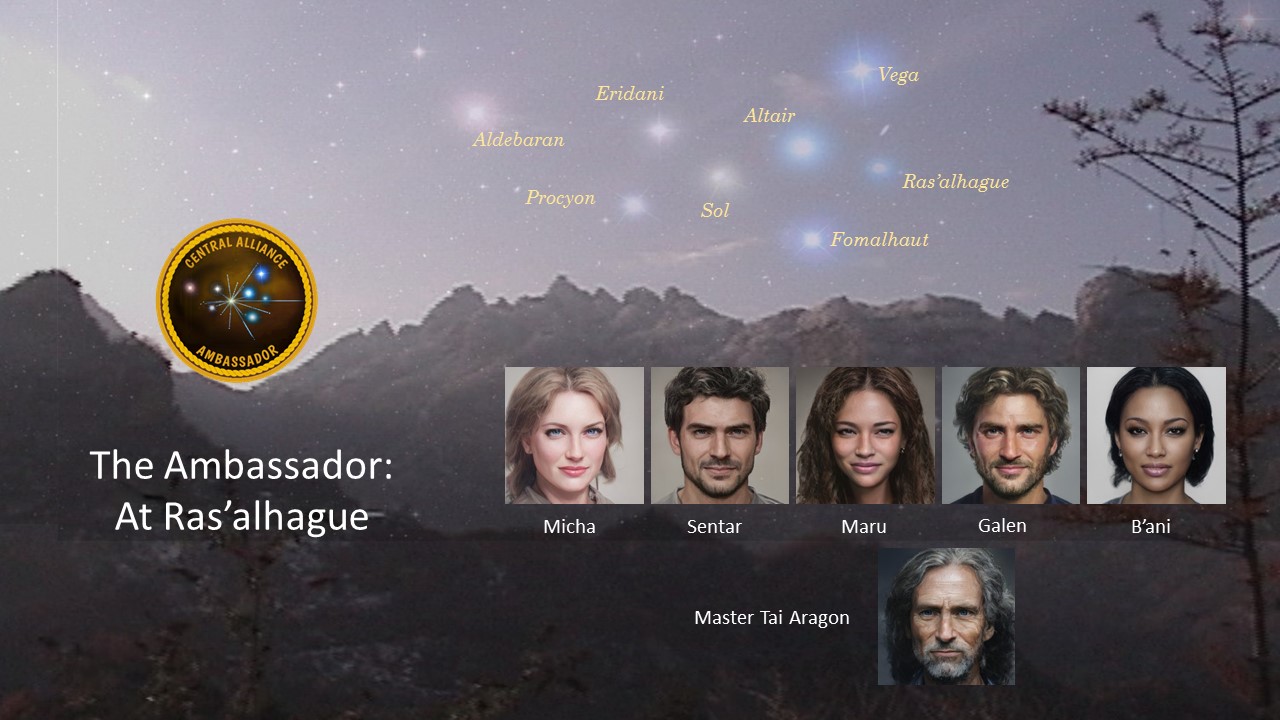 Good friends. Hard lessons. The Old Guard.
Micha Lawrence has just arrived on Ras 2 to begin the three-year training program. If she graduates, she has a chance to achieve her dream of becoming a First Contact Ambassador. She is determined to do whatever it takes, but soon discovers that what she can do alone is not enough. In order to succeed, she and her friends must each discover who they are and learn to help each other.
The Ambassador: At Ras'alhague tells the story of how she trained to became an Ambassador, how she met and became lifelong friends with Sentar, Maru, Galen, B'ani, and the foundation lessons they learned from their teacher Master Tai.
If you like, you can read and listen to parts of the story at the links below.
03/02/2023
Chapter 3: Five Become One Part 2 In this episode: Sentar, Micha, and B'ani find the thugs that beat Maru and teach them a lesson. Sentar helps Micha understand a different lesson. By the time they return, Maru has gotten worse. Galen can't help her.  Micha goes to get Master…
03/02/2023
Chapter 3: Five Become One Part 1 In this episode: On the way back from the village, Micha and B'ani find Maru dumped in a ditch and severely beaten. They use their skills get her back to the Training Compound. Galen stays with Maru while B'ani, Micha and Sentar go…