Afternoon Qigong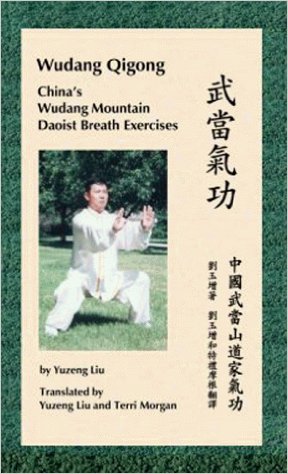 This class is for those who may have just finished an early morning shift and want to do something to unwind and for those who may be getting ready to go to work and want to get their day started. This is also for those who want to do something, but going for a run or doing a heavy workout isn't appealing. This class is on calming and quieting the mind while doing some exercises to condition the body.
I will be teaching exercises from the traditional 18 movements of Wudang qigong. Wudang qigong is an active qigong – the movements are progressively more complicated. The focus for each set and the integration with Traditional Chinese Medicine are important so the mind is actively engaged.
The focus initially will be on developing skills to turn down the noise (the verbal noise we fill our heads with for most of the day). Then, on developing and regulating the breath in coordination with the movements. After that, there's more.
Each class will be recorded and made available for later viewing. Class will last about an hour.
| | Sunday | Monday | Tuesday | Wednesday | Thursday | Friday | Saturday |
| --- | --- | --- | --- | --- | --- | --- | --- |
| 3:30 pm | | Qigong ($) | | Qigong ($) | | | |
All times are US Eastern.
This class includes:
Interactive online classes
Instructional videos
Q/A Webinars
Corrections and Supplemental Videos
Teacher's Notes
Additional live streams
Afternoon Qigong Registration
(Average of ~$10/per class for the month)