tian xia gong fu chu shaolin,
shaolin gong fu zhu tian xia.
Workmanship under heaven produced Shaolin,
Shaolin workmanship lives under heaven.
Prof. Yuzeng Liu (Shi De Yu) has written extensively on Shaolin arts. His work appears in many books, magazines, and journals. Some of that material is available in the Chinese section of our site.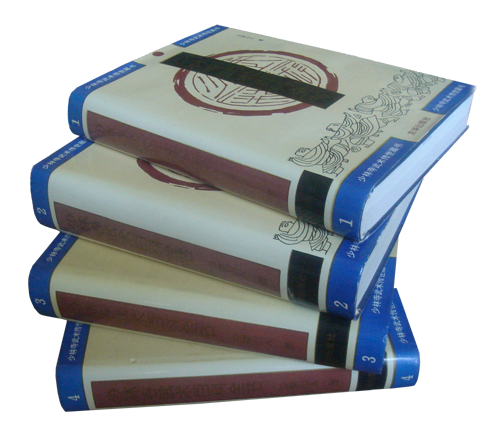 Among his works are several sections in the definitive Encyclopedia of Shaolin Martial Arts. The books contain documentation of hundreds of forms and practice methods along with the full history and lineage of Shaolin from Da Mo to the present day (when they were published).
At that time, Liu Yuzeng was listed as one of thirty-six members of the current generation of Shaolin martial artists who are recognized as disciples.