Ask Me Anything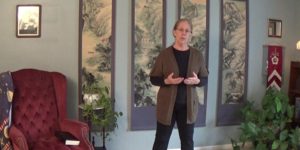 Have questions about a particular martial arts practice? Interested in learning but not sure where to start? Long-time practitioner with questions about philosophy in practice? I'll do my best to answer these and other questions during this session.
I'll start with a topic that might come from history, philosophy, culture, language, and of course, the internal arts. Then, we'll discuss it. Where it makes sense, I'll give examples in movements as well as in the literature.
This is more of a sit-down, let's talk about what we're doing session. While the discussions may include some demonstrations of movement, this is not intended to be a movement session. This session is intended to open up a discussion leading to a better understanding of what goes on behind the movements.
*This is a once a month session. Second Saturday of the month only. You will need to register here or via Eventbrite (on the sidebar) to get the link to join.
| | Sunday | Monday | Tuesday | Wednesday | Thursday | Friday | Saturday |
| --- | --- | --- | --- | --- | --- | --- | --- |
| 2:00 pm | | | | | | | *AMA* |
All times are US Eastern.
If you'd like to register, it's free. Registration is required for questions.
These sessions will be recorded and made available via our YouTube channel.