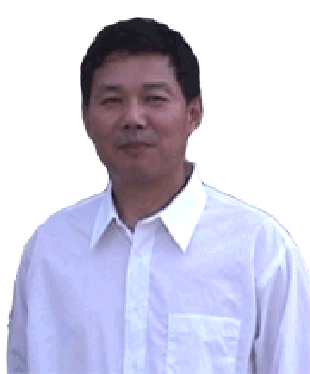 Prof. Yuzeng Liu has written numerous books and articles on topics ranging from the benefits of Qigong practice to the application of various martial arts techniques. He has been an invited presenter, teacher and advisor for a wide range events and activities in China, the US, Canada, and other countries.
Languages: Mandarin Chinese
50 years martial arts study and teaching
35 years published work
Shaolin 31st Generation Disciple
Wudang 8th Generation Disciple
First Rank International Judge
Member of China's Martial Arts Hall of Fame
35 years classroom teaching experience
Professor Liu is recognized internationally as an expert in Chinese martial arts from both the Wudang and the Shaolin traditions. In 1993, he was listed in China's National Martial Arts Hall of Fame. His special areas of expertise are in fighting techniques such as free-style sparring, chin'na, and push hands. His research has been published extensively in China and he has been invited to contribute to several anthologies, including nationally-used textbooks. He has directed several studies on the health benefits of taiji and qigong practice.
He holds degrees in Physical Education from both the Zhengzhou College of Education and Henan Normal University. He is certified as a National First Class Judge in China for forms and san shou (fighting) events. He has won numerous titles and awards during his 40 years of practice and study.
Prof. Liu began studying Shaolin boxing and weapons, Yuefei style with his grandfather Liu Wenzhou when he was six years old. As he grew older, he continued his practice and went on to study with Zhou Tiecheng (Iron Leg and Swift Hand Zhou) and with Wudang boxing master, Wang Xixiao. From them he learned Xingyi, Bagua, and Wudang boxing. In 1980, Yuzeng Liu was accepted for training in orthodox Shaolin gongfu with Chief Monk Suxi at the Shaolin Temple and given the temple name De Yu. While there, he studied Shaolin dian xue (pressure points), Lohan style, Shaolin qigong, and Shaolin martial arts medicine.
Prof. Liu has been an invited speaker, judge, and performer at many international events and has won several awards for his contributions. Four times, he has been invited to choreograph and direct large group martial arts exhibitions for the opening ceremonies of the International Shaolin Martial Arts Festival. In 1999, Prof. Liu's contributions were further recognized with his inclusion in the eighth edition of the International Directory of Distinguished Leadership.
Additional information about Prof. Liu, his research, contributions, and activities can be found in his biography in the Chinese section of our site.