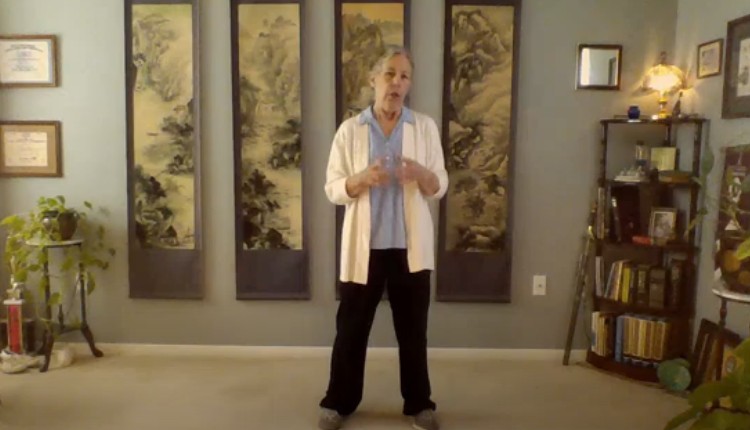 Advanced Qigong Practice – April 2023
April 2023
Advanced Qigong Practice – Sets 10 thru 18
Starting in April 2023 (this month), instead of creating a new post for each class, I'm going to create one per month with all of the related videos for the month. I'll also be developing a focus for each month. 
Here's the full list of Advanced sets.
10. Shaking the Tail Feathers
11. White Ape Presents a Fruit
12. Red Phoenix Flies into the Sun
13. Stir the Grass Seeking a Snake
14. Dragon and Tiger Join Together
15. Coiling Snake
16. White Snake Sticks Out Its Tongue
17. Leopard Climbs a Tree
18. Paying Homage to the Summit
Thank you for watching. 
April 21, 2023
I covered….
April 14, 2023
I covered….
April 7, 2023
Paying attention to where you are going
Sit back over the heels to go lower.
Where do I intend to go – looking in the direction and the connection through the movement At first, we have to learn what each movement is. Then, what do I do with it? The sense of being in flight. Not stopping is the key. Just don't stop. Know where we are going, know the body mechanics, have to be able to do it the body has to be capable, have to know it well enough that we don't have to consciously think about each and every step. We just do it. That reflex is something we want to cultivate.
Today:
Shaking the tail feathers
Dragon and tiger join together
Stirring the grass to seek the snake