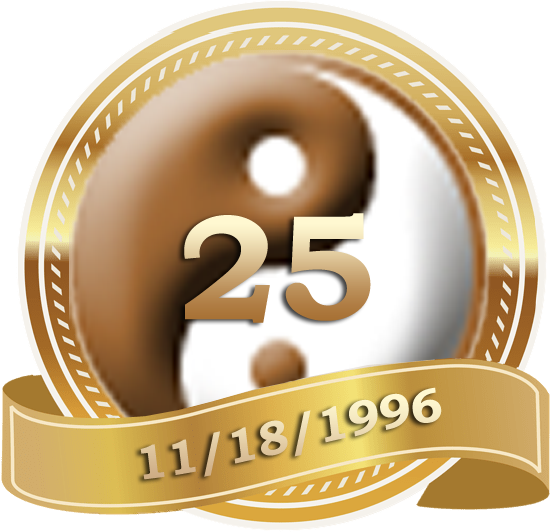 Happy Birthday, wudang.com
This week marks a pretty big, nah, huge, milestone for me. This site will have been online for 25 Years in English and Chinese, since November 18, 1996.
Yes. I go way back.
Back then, well, there were so many things different I could spend quite a bit of time on that. That history is valuable. But I don't want this post to be so much about the past as the achievements of today (and tomorrow).
It took quite a bit of effort, determination, and money to keep this site online for 25 years. Sometimes, it has been like raising a child. Not quite a difficult as my  real-world daughter, but there are some parallels. "Mom, I need a new dress for the dance."
And when I look back at all the changes, all the different dresses, and all the new, it seems it's not so new and not so different after all.
The realization that what is here on this site now is not all that fundamentally different than what I originally posted in 1996 made me smile.
I originally thought of the site as a collaborative effort with Professor Liu. He's the one that got things started. If he'd not wanted to publish his work in English and create a web site, I wouldn't have done it. There wouldn't have been any reason for me to do it. But there was. I had the skills to do it. Why not? So I did.
I started out with just a few basics: Welcome, Mountain, Martial Arts, Philosophy, History.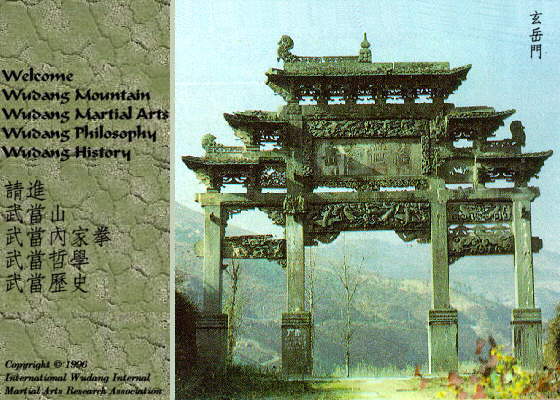 A few years later, I added my Services. The idea was to take the skills I had with what I was developing for the company to create a line of business services. At the time, 1998-2000, the challenges of doing business in China were different. That decision led to a series of business development efforts. One of those resulted in my being invited under a UN grant to work with a business group in China to develop a multiple language web site for travel and tourism.
Some years and much experience later, I've made some decisions and some more changes to the site. More are coming.
wudang.com was always intended to be an archive. But handling all the material that I have via web pages is unwieldy. What to do?
Part of the answer to that is now on the Our Publications page. It's nowhere near complete. I've got covers for 12 more instructional video-books ready. I've already recorded the videos. Now, I need to work on the text that goes with.
Then, I have some demo sets to record and a few other things. My goal is to complete the vision that I originally had for the site: to be a repository, a library.
That's what I'm celebrating this week. That library I started back in 1996 is all grown up.